<![if !vml]>
<![endif]>
<![if !supportEmptyParas]> <![endif]>
<![if !vml]>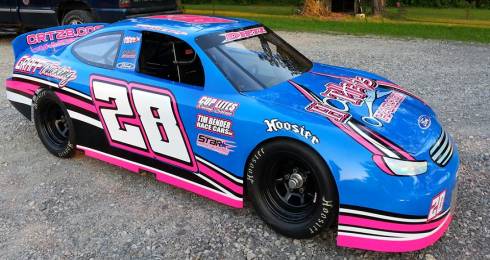 <![endif]>
<![if !vml]>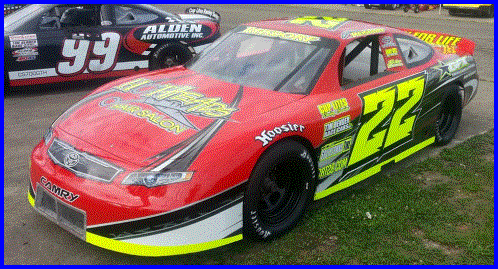 <![endif]>
<![if !supportEmptyParas]> <![endif]>
Cup Lites is a Spec Series
 - Racing 3/4 Scale Stock Cars Powered with a Snowmobile Engine & CVT Clutch
<![if !supportEmptyParas]> <![endif]>
The Cup Lites Mission
The Cup Lites Racing Series is a high-speed, low cost, spec racing division designed to bring professional racing into a range that everyone can afford. The cars, originally designed and built by Tim Bender Race Cars Inc. are low maintenance 3/4 scale stock cars powered by a 700cc snowmobile engine. The rules of the Cup Lites Series are designed to keep the cost of racing as low as possible, to keep the emphasis on driver's ability, and to make the division as competitive and equal as possible.  Making it accessible to many fans, and attractive to great sponsors.  So if you've ever wondered what it would be like to be a professional racecar driver, Now YOU can experience the thrill and competitiveness of having your own Cup Lites Race Team. It's time to make your dream a reality.
<![if !supportEmptyParas]> <![endif]>
Don't be left out of the draft!
<![if !supportEmptyParas]> <![endif]>
Northern Series race at

Holland Motorsports Complex (Holland, NY)

Wyoming County Speedway (Perry, NY)

<![if !supportEmptyParas]> <![endif]>

<![if !supportEmptyParas]> <![endif]>

Southern Series race at

South Alabama Speedway (Kinston, AL)

Montgomery Motor Speedway (Montgomery, AL)

<![if !supportEmptyParas]> <![endif]>

Canadian Series race at

Circuit ICAR Road Course (Mirabel, QC)

Northern Cup Lites

Racing Series

Series Contacts:

Paul Graff

725 Aurora St.

Lancaster, NY 14086

Phone 716-651-9636

Cell 716-912-9997

<![if !supportEmptyParas]> <![endif]>

2015 Schedule

Date

Event//Winner

TBD

Holland Speedway

TBD

Next Up

TBD

xxxxxxxxxxxxxxxxxxxxxxxxxxxxxxxxxxxx

Season 2015 Drivers

| | | |
| --- | --- | --- |
| Car | Driver | Events |
| 28 | <![if !supportEmptyParas]> <![endif]> | <![if !supportEmptyParas]> <![endif]> |

Points are awarded to the car #

A car may have any number of

Different drivers throughout the season

Results from 0/0/15 HMC

| | | |
| --- | --- | --- |
| Pos | Car | Driver |
| 1 | 28 | <![if !supportEmptyParas]> <![endif]> |

Results from 0/0/15 WCS

| | | |
| --- | --- | --- |
| Pos | Car | Driver |
| 1 | 28 | <![if !supportEmptyParas]> <![endif]> |

<![if !supportEmptyParas]> <![endif]>

<![if !supportEmptyParas]> <![endif]>

Southern Cup Lites

Racing Series

Series Contacts:

Karl Williams

Hartford, AL

Cell 334-449-3492

<![if !supportEmptyParas]> <![endif]>

2015 Schedule

Date

Event//Winner

Mar

13

South Alabama Speedway

Open – rain

Mar

21

South Alabama Speedway

Open – rain

Apr

4

South Alabama Speedway

Open – Shep Lucas

Apr

18

South Alabama Speedway

TBD

May

16

South Alabama Speedway

TBD

Jun

20

South Alabama Speedway

TBD

Jul

18

South Alabama Speedway

TBD

Aug

15

South Alabama Speedway

TBD

Aug

29

South Alabama Speedway

TBD

Sep

26

South Alabama Speedway

TBD

Oct

3

South Alabama Speedway

TBD

Next Up

South Alabama Speedway

Saturday April 18th

xxxxxxxxxxxxxxxxxxxxxxxxxxxxxxxxxxxx

Official SAS 2015 Standings

| | | | |
| --- | --- | --- | --- |
| Pos | Car | Driver | Pts |
| 1 | <![if !supportEmptyParas]> <![endif]> | <![if !supportEmptyParas]> <![endif]> | <![if !supportEmptyParas]> <![endif]> |
| 2 | <![if !supportEmptyParas]> <![endif]> | <![if !supportEmptyParas]> <![endif]> | <![if !supportEmptyParas]> <![endif]> |
| 3 | <![if !supportEmptyParas]> <![endif]> | <![if !supportEmptyParas]> <![endif]> | <![if !supportEmptyParas]> <![endif]> |
| 4 | <![if !supportEmptyParas]> <![endif]> | <![if !supportEmptyParas]> <![endif]> | <![if !supportEmptyParas]> <![endif]> |
| 5 | <![if !supportEmptyParas]> <![endif]> | <![if !supportEmptyParas]> <![endif]> | <![if !supportEmptyParas]> <![endif]> |

Points are awarded to the driver

A driver may be in any number of

different cars throughout the season

Results from 4/18/15 SAS

| | | |
| --- | --- | --- |
| Pos | Car | Driver |
| 1 | <![if !supportEmptyParas]> <![endif]> | <![if !supportEmptyParas]> <![endif]> |
| 2 | <![if !supportEmptyParas]> <![endif]> | <![if !supportEmptyParas]> <![endif]> |
| 3 | <![if !supportEmptyParas]> <![endif]> | <![if !supportEmptyParas]> <![endif]> |
| 4 | <![if !supportEmptyParas]> <![endif]> | <![if !supportEmptyParas]> <![endif]> |
| 5 | <![if !supportEmptyParas]> <![endif]> | <![if !supportEmptyParas]> <![endif]> |

Results from 4/4/15 SAS Open

| | | |
| --- | --- | --- |
| Pos | Car | Driver |
| 1 | <![if !supportEmptyParas]> <![endif]> | Shep Lucas |
| 2 | <![if !supportEmptyParas]> <![endif]> | Rick Northey |
| 3 | <![if !supportEmptyParas]> <![endif]> | Jack Whittle |
| 4 | <![if !supportEmptyParas]> <![endif]> | Dylan Northey |
| 5 | <![if !supportEmptyParas]> <![endif]> | Karl Williams |

No Points – Open Race

<![if !supportEmptyParas]> <![endif]>

<![if !supportEmptyParas]> <![endif]>

Canadian Cup Lites

Racing Series

Series Contacts:

George Morrissette

514-820-5338

JAG Racing

Alain Blanchard

Office 405-666-8888

<![if !supportEmptyParas]> <![endif]>

2015 Schedule

Date

Event/Winner

TBD

Circuit ICAR Road Course

TBD

Next Up

TBD

xxxxxxxxxxxxxxxxxxxxxxxxxxxxxxxxxxxx

Official 2015 Standings

| | | | |
| --- | --- | --- | --- |
| Pos | Car | Driver | Pts |
| 1 | <![if !supportEmptyParas]> <![endif]> | <![if !supportEmptyParas]> <![endif]> | <![if !supportEmptyParas]> <![endif]> |

Points are awarded to the driver

(total of best 8 of 9 races

 dropping the worst finish)

Results from 0/0/15

| | | |
| --- | --- | --- |
| Pos | Car | Driver |
| 1 | <![if !supportEmptyParas]> <![endif]> | <![if !supportEmptyParas]> <![endif]> |

<![if !supportEmptyParas]> <![endif]>
<![if !supportEmptyParas]> <![endif]>
For 2014 schedule/results click here
For 2013 schedule/results click here
For 2012 schedule/results click here
<![if !supportEmptyParas]> <![endif]>
<![if !supportEmptyParas]> <![endif]>

Cup Lites Race Car Specifications

*Body

¾ Scale Fiberglass "Super Slick" Taurus (Available in Monte Carlo, Intrepid, Grand Prix)

*Windows

Lexan w/ Flush Rivets / Rear Window Vacuform Molded

Mirrors

Inside rearview mirror(s)

*Spoilers

Front and Rear Fiberglass

*Chassis

Jig Welded D.O.M. Steel Tubular Triangulated

*Bumpers

Inside Body, Bolt on Replaceable

*Nerf Bars

Inside Body, Bolt on Replaceable

*Front Suspension

Adjustable, Double-A-Frame / Coil Over w/ Sway Bar

*Rear Suspension

Adjustable, Four Link / Panhard Bar / Coil Over

*Shocks

Sealed, Gas Spec Shocks / Aluminum Coil Over

*Brakes

Wilwood 3 Wheel Disc w/ Front to Rear Bias in Pedals

Brake Bias Adjuster

With Brake Bias Adjuster & Cable

*Hubs

CNC Machined Aircraft Aluminum Billet

*Wheels

Steel Cup Style 13" x 8"

*Tires

8.0/23.0-13 Hoosier Spec. Racing Slicks (Optional rain tire for road course)

*Steering

Rack and Pinion Front Steer

Steering Wheel

Removable 12"

Seat

Custom Aluminum Kirkey w/ Upholstery With RH & LH head supports

Seat Belts

5 Point Racing Harness

*Window Net

Nylon Webbed Left Hand Side

Fire System

Economy with 5 lb Extinguisher

*Engine

700cc 3 cylinder Yamaha Snowmobile 135HP @ 8800RPM

Gauges

Two display Digital Tach/Temp (A low water light may be used)

*Air Filters

Three round foam "Unifilter" brand filter (Able to use K&N Brand Filter RU-2750)

*Exhaust

Triple Tuned Pipes w/ Low Db Muffler

*Ignition System

Digital Timing Curve CDI Ignition System

Spark Plug

Approved Single Electrode, single ground strap-style

*Starter

Electric Start

Battery

12 Volt w/ Charging System

*Transmission

Continuously Variable Transmission Polaris Snowmobile System

Original Button Style with 34 degree Cam

(Able to use Team Roller style with stock 36/38 degree cam Or optional 38/42 degree cam)

*Belt

138X44125CVT or 138X44125HRD

*Sprocket/*Chain

TBRC 14/63 ovals tracks 5/8 mile or less, TBRC 14/56 road course Chain 520 size steel

*Cooling System

Liquid (water) Cooled w/ Racing Radiator (May have approved electric fan)

*Fuel Cell

8 Gallon Safety Cell w/ Internal Foam

*Fuel

110 Octane SUNOCO Racing Fuel or 97 Octane Super Unleaded Fuel

Oil

Klotz TechniPlate KL-215 synthetic or Klotz R-50 Racing TechniPlate

Weight

925 lbs. – racing minimum with driver is 1225 lbs. at track exit

Height

40 in.

Width

62 in.

Length

150 in.

Wheel Base

81 in.

Race Safe

Caution Light System w/2 Lights

Scanners/Radio

Two way radio, Crew Chief/Spotter – Driver, Scanner to receive updates from officials
<![if !supportEmptyParas]> <![endif]>
Tuning Parts Changes are limited to:
Ten (10) Optional Spring Rates
<![if !supportEmptyParas]> <![endif]>
| | |
| --- | --- |
| Rate lbs/inch | Color Code |
| 75 | Pink |
| 90 | White |
| 105 | Yellow |
| 120 | Black |
| 135 | Green |
| 150 | Blue |
| 175 | Gold |
| 200 | Orange |
| 225 | Silver |
| 260 | Purple |
<![if !supportEmptyParas]> <![endif]>
Optional Clutch Springs
Car Adjustments are limited to:
Caster – Camber - Wedge
Panhard Bar Height – Stagger - Engine RPM
<![if !supportEmptyParas]> <![endif]>
<![if !vml]>

<![endif]>
<![if !supportEmptyParas]> <![endif]>
This is a page to provide current information to the Fans of the Cup Lites Racing Series
<![if !supportEmptyParas]> <![endif]>
<![if !vml]>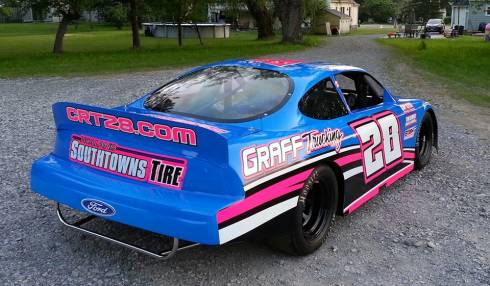 <![endif]>
<![if !supportEmptyParas]> <![endif]>
For any correction email Michael Czuprynski
<![if !supportEmptyParas]> <![endif]>